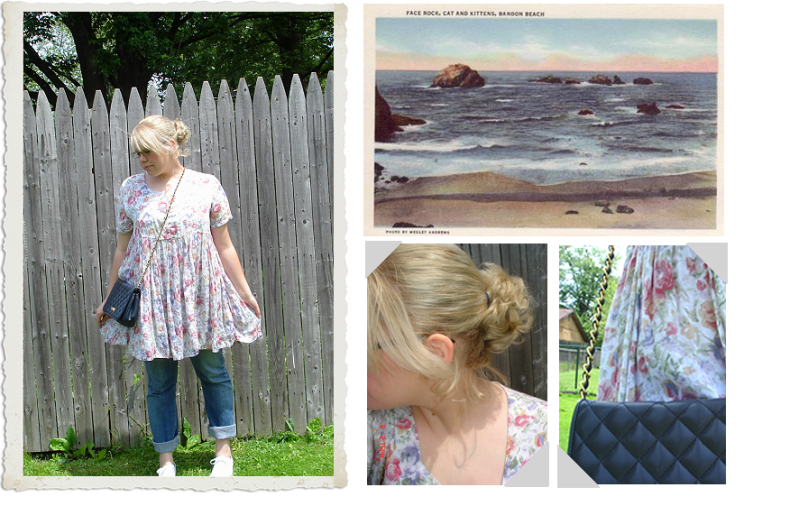 Dress:
Liebemarlene Vintage
Jeans: JC Penney, years ago.
Simple white sneaks: Thrifted
Quilted navy bag: Thrifted
I know
Anja Louise
loves her lavender, and
Alix
her sea foam, but any shade of pastel is good enough for me! If I had to choose, I think I might side with Alix on the sea foam, or maybe a nice sky blue. But this is the only pastel thing in my wardrobe! So I've made up my mind to remedy that tomorrow when I get paid. I've put two on hold, now I just need to decide which one...or skip eating for a week and get both! (As I eat tortilla chips and fresh corn salsa!) There are also several other pastel beauties I've been lusting after on Etsy...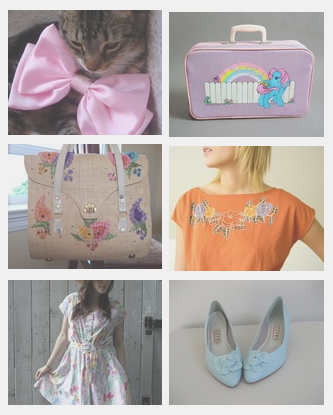 L to R: 1.
imyourpresent
2.
decades
3.
nerdybird
4.
jessjamesjake
5.
supayana
6.
revivalhouse
As for the hair, that was me making do with my pin curl disaster. They ended up being wound too tight and used too much putty and I woke up with an afro! But I'm satisfied with how it looks pulled back, so no big deal. I'm adding pastel goodness to the
Etsy shop
as well, so keep checking back!