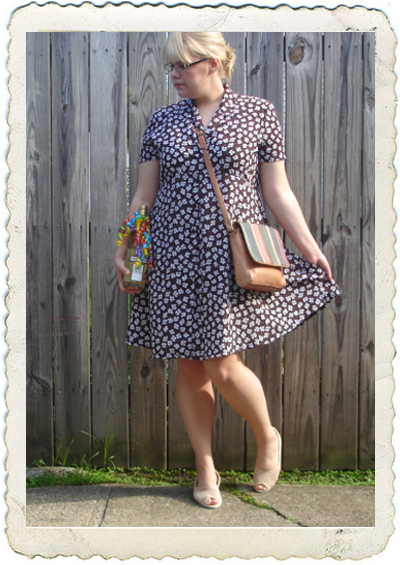 Clover print dress: thrifted
Leather faded color block purse: Wilson's, thrifted
Nude netted wedges: Naturalizer, thrifted
I'm not that crazy about this outfit unfortunately :P But it's been so hot lately and I was determined to get out of my cutoffs and tshirts, and the only other garment that was going to stand up to the heat was this breezy dress. I thrifted it the other day when the boyfriend and I went to a new thrift store (which is amazing in itself, since he usually hates shopping!). I wore this to my work to take my boss a farewell gift and wish him luck. Hopefully the clovers wore off on him! He was great, I'll really miss him!
The wedges I'm pretty excited about, considering they are a Wide size, which is hard to come by! Plus I'm pretty obsessed with nude shoes right now.
The new Salvation Army we found definitely climbed to the top of my list because I found a ton of really great shoes! I spent a lot of the afternoon photographing them today, so expect them to trickle into the shop this weekend and early next week. While I was taking pictures, I snapped a few shots of some of our garden. My parents collect turtle statues, some sort of romantic thing between the two of them? Which I think is pretty corny, but very, very sweet.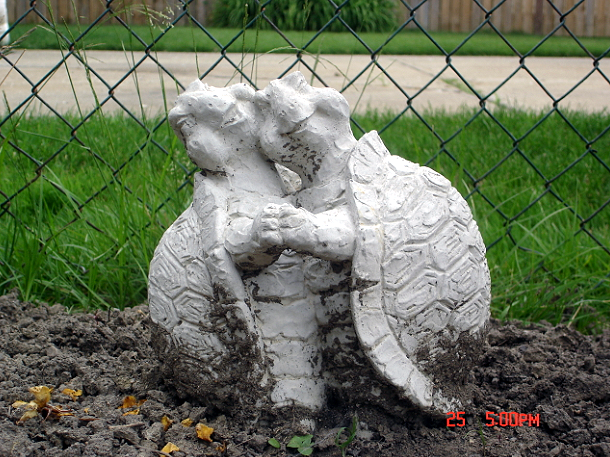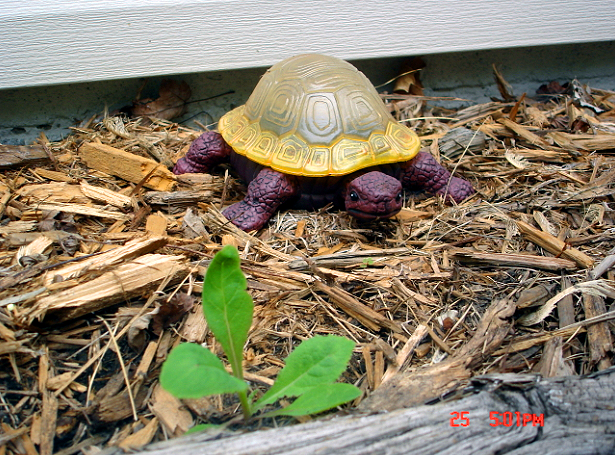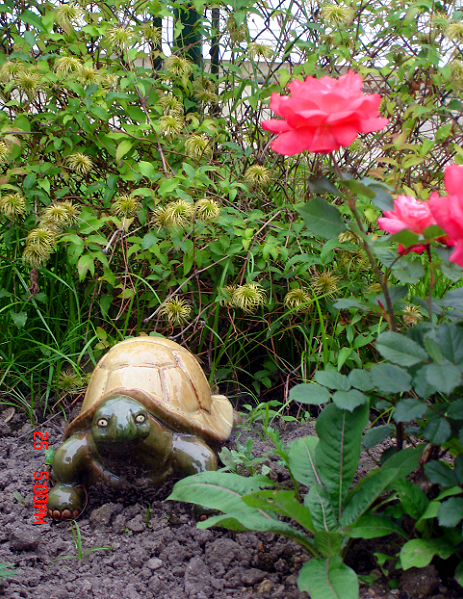 I've decided to try my luck on Ebay, and perhaps shift a few things from Etsy to there eventually as an experiment. But for the moment I'm giving it a try with my favorite find of the shoe haul. The listing is up and ready to go, so bid before they're gone ;)! Click to view the listing!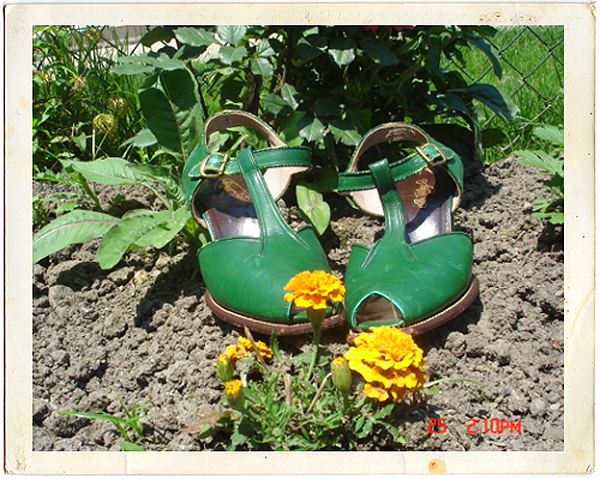 P.S. Does anyone have trouble viewing my blog? I looked at it on a different computer and it's all out of alignment and such...help ; ;!?
P.P.S. Only a few more days left for the
Lee Meszaros giveaway
! Hurry and enter before it's over!