I've decided that Fridays are for loving on my fellow fat chicks, hurray! I'm not even going to go into a lecture about how the media, the fashion industry, and even the average Joe neglect or devalue plus size fashion. So I've created a place for them here :). But don't worry, I'm not leaving out the thin ladies either! I'm very inspired by many of them too and plan on sharing my favorites with you eventually! All in good time :P Speaking of the equality of all figures, remember how I mused about a giveaway in my last post? I'm setting one up that every size can enjoy, so stay tuned! Without further ado, I give you my Plus Picks o' the Week!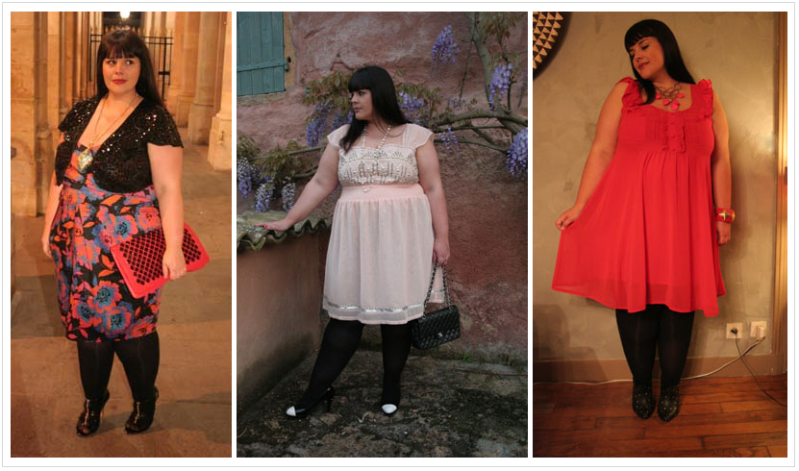 The first is the Parisian blogger, Stephanie of
Big Beauty
. Her style is like a modern day princess, with lavish jewelry and accessories and lots of sparkling embellishments. She must have a royal tailor too, because she has quite the knack for fit! All of her clothes hug her in the right places and show off what a full, feminine shape she has. Expensive and lady-like taste too, as I don't speak french but I'd recognize Chanel anywhere!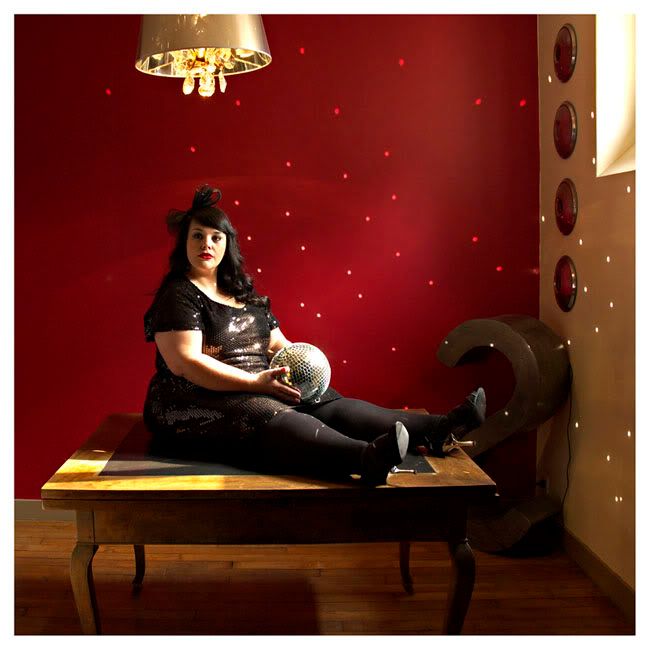 Like I said, she has such a regal quality to her. Her outfit photos are the picture of poise and grace, even the ones of her trying to be silly! Most of her blog is in French, but some of the posts are translated to English, but the pictures alone make it worth a visit!
Not to mention she has THE greatest shoe collection ever. Seriously!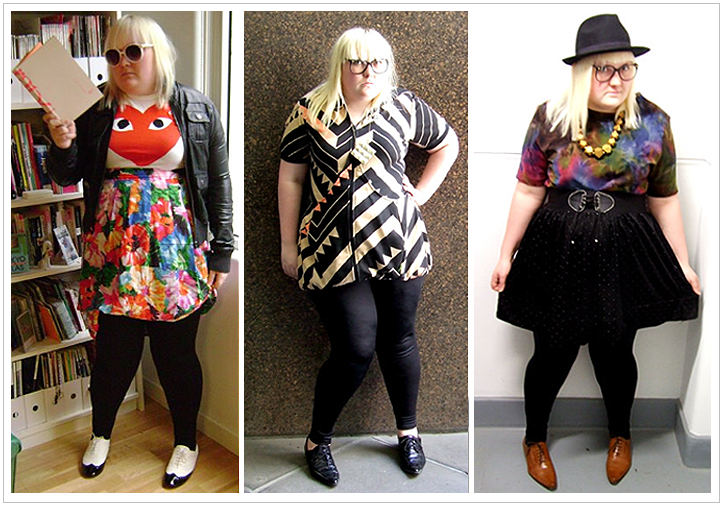 Next is Australian blogger Hayley of
Fashion Hayley Hits Home
. Is she not the most fashion forward person you know!? Most of her clothes are second hand and on sale, so not only are her outfits fabulous, they're budget conscious too. She actually works in the fashion world as a photographer and stylist, so it's safe to say she knows a thing or two about fashion.
Like myself
, she's also drawn inspiration from Japanese trends (she's even been there a few times, how jealous am I?)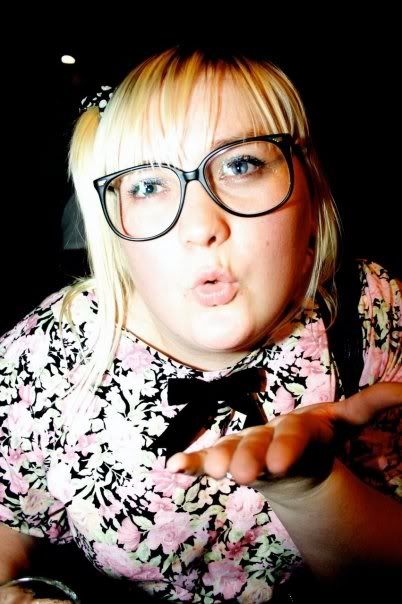 I actually find her style very easy to relate to. Florals, chunky jewelry, funky prints. I also love her hairstyle, and personally, I think it's become quite her signature.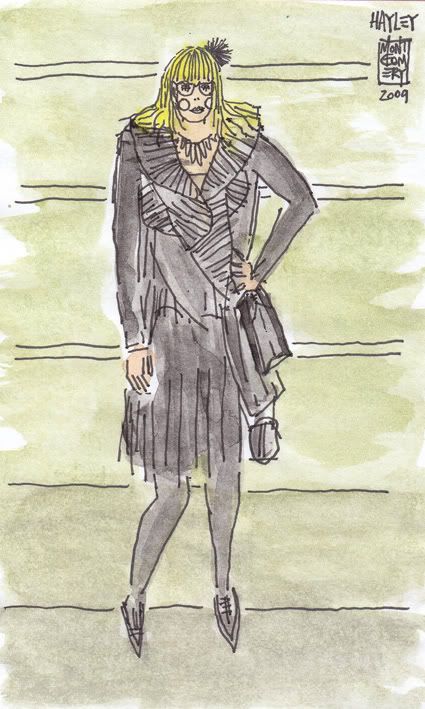 You've gotta know you're doing something right when famous people start drawing you, right?
Want to be featured here? Don't be shy, give us a holler! Starry9oclocksky@yahoo.com