I spent the majority of the day with my mom. She's pretty much the best mom ever. Ever since I was little, whenever I have hobbies or projects, she loves to help me any way she can. So lately, she's been helping me with the shop! She even found two awesome dresses while her and my dad were on one of their little day trips. So today we tackled my "to be mended/washed" pile. Since I dislike sewing so much (to put it mildly!) I did the easy stuff - the trying on, the seam ripping, getting stuck with pins! etc. We particularly spent a lot of time (and only half the time bickering :P) on a dress I bought from
Effie
recently. I can't wait to wear it, but jeez I think we altered it every possible way (as I had expected when I bought it, I just love the print so much)! So I'll save the reveal of that one until I get it ready to wear.
But I also wanted to show you some of things I've bought in the last month or so! The most recent dress came from a trendy little boutique in Akron called Revival that also sells a bit of vintage and secondhand stuff. I'm trying to make myself choose between this one and the purple gingham one I wore in
this post
. Because really, how many purple and white dresses does a gal need :P? Any votes? (And yes, I'm still on the "Little House" kick, clearly!)
Next is a super feminine number I bought from
Cynara
, if some of you
remember her
from when she was featured here! I sort of stake out the mailbox these days, waiting for it to get here haha.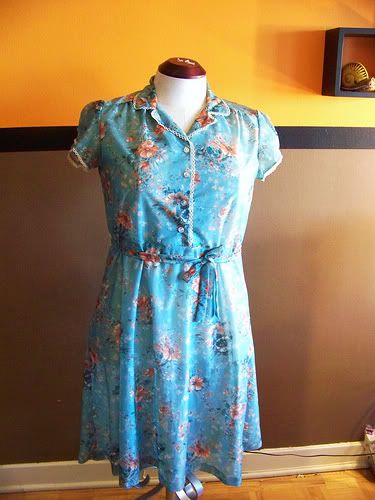 This is a lipstick case my parents found at an antique shop for $1! I'm so smitten I think I've decided to collect them. (And can you guess which movie I'll be watching tonight ;D?)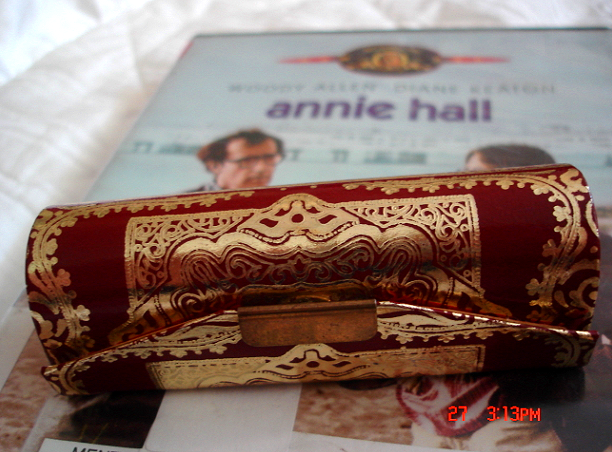 From the same place I found this pretty little… decoration? For $5. I can't decide what I like best about it - the prints on those little kimonos, the "frozen" - ness of it, or the whole "I love anything in miniature" thing! I'd love to know how old it is…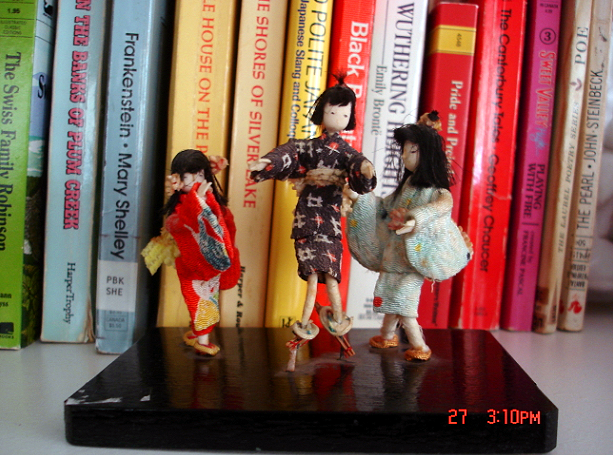 These two bags! I really love these simple leather bags. The brown one is actually not a Coach, just a very good replica. It is leather though, made by Wilson's. The beige one is Coach, and I paid a little more than I'd have like to spend ($25), since you can find them just about anywhere. But still thrift stores mark them up, ugh! I guess they know silly people like me will buy them :P Both are thrifted.
This dress I bought awhile ago from
JessJamesJake
, and you might remember it from
thi
s post
. I really, really like it, but feel like it's more of an autumn dress so I haven't worn it yet. I have no idea how to style it for cooler weather though…help!?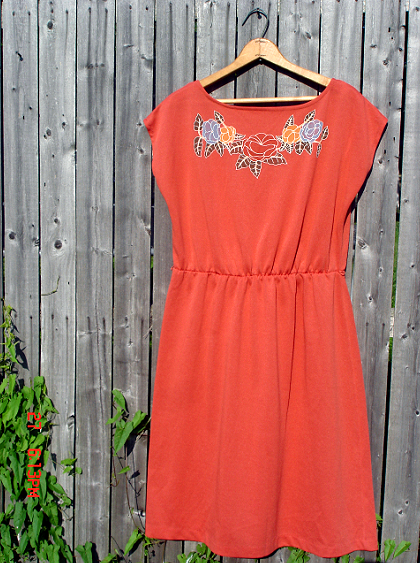 Along with all the hemmin' and washin' I took photos of a bunch of new things for the shop. Most of them are brought to you by my bff Bettie, if anyone remembers her? Initially, we intended to share this blog but it turns out being a social butterfly doesn't leave much time for bloggin'. Now if you're a hermit like me, on the other hand… :) Anyway, I'll get to listing those before the end of the week. As for the plus size update I keep talking about, I've been pondering what to do with them. I'd like to give the wonderful ladies at
Fatshionista
the pick of the litter, or should I post them here?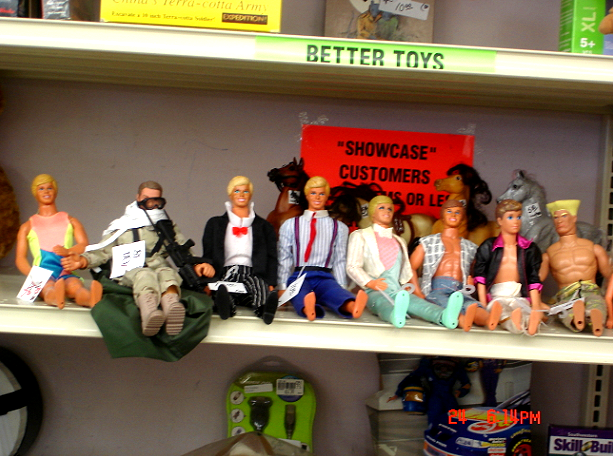 A gaggle of Ken dolls bid you good night! (Check out that pastel guy, what a charmer!)