First up is
Sandra
, aka
MadamOwl
. I have to give her the award for most effortless style ever. She just has this look that says to me "Yeah, I just roll out of bed with this kind of perfection." Lately I've had some sort of fashion epiphany (haha) where I realized that I don't really like what I call a contrived style - anything that looks too thought out or too fussed with. Lots of matching, super clean and pressed stiff, no thanks!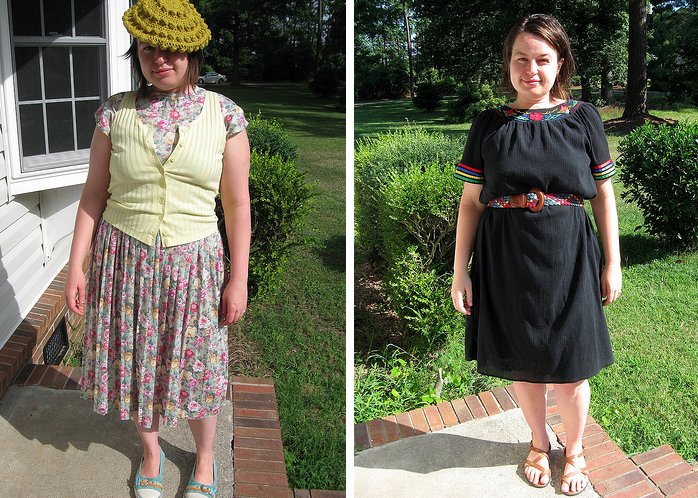 I find myself drawing inspiration from her a LOT. Her outfits are usually 100% thrifted, which is also something to aspire to! Lately I've broken down and bought new or at least more expensive secondhand, but Sandra really comes up with some creative stuff (I'm loving the tshirt under a dress with chucks combo, totally going to try that at some point!) There's also a sort of youthfulness about her style that I love.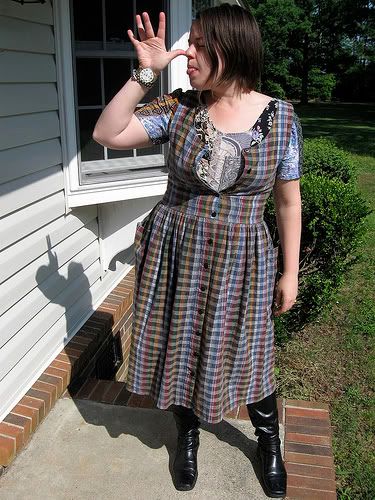 The thing I'd say I most admire about her though is her attitude! I think her wardrobe really communicates a philosophy, which seems to say "I wear what I like and I don't mind anything you have to say about it," which in my opinion, is much easier said than done.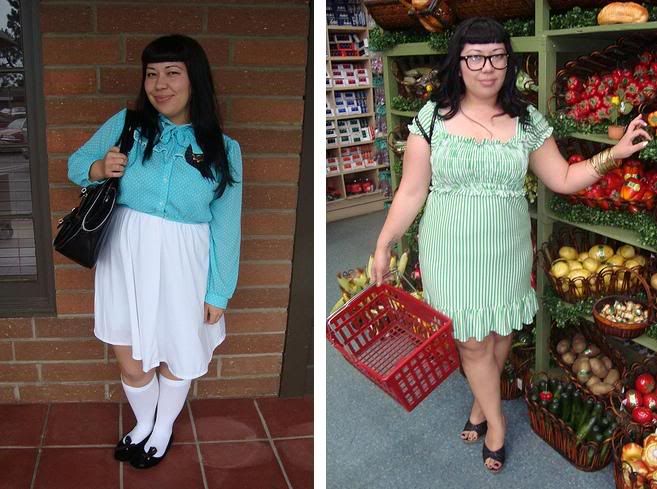 The second beautiful lady is one I found just today! She is Marie of
Agent Lover
. First of all,
my old love of Japanese street fashion
is seriously rekindled. Fashion and clothes aside for a moment, I have to say her blog is hilarious. I don't know about any of you, but once in awhile I have a tendency to skip over words and go straight for the photos on a blog, but so is not the case here! She's so upbeat and spunky in her writing it really wears off on you!
As for her style, I really love the sass that comes across in her outfits. Spider hats, corn on the cob nails, she knows no boundaries! I think the biggest element of fashion and style is confidence, and this gal has definitely got some. I'm definitely inspired by the whimsy and playfulness of her outfits (heart sunglasses, giant bows, nerdy specs, yes please!)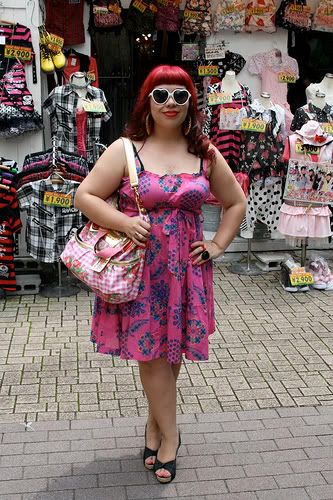 P.S. Don't forget to enter the
WeLoveColors
tights giveaway - it ends midnight (12pm Eastern) on Wednesday!