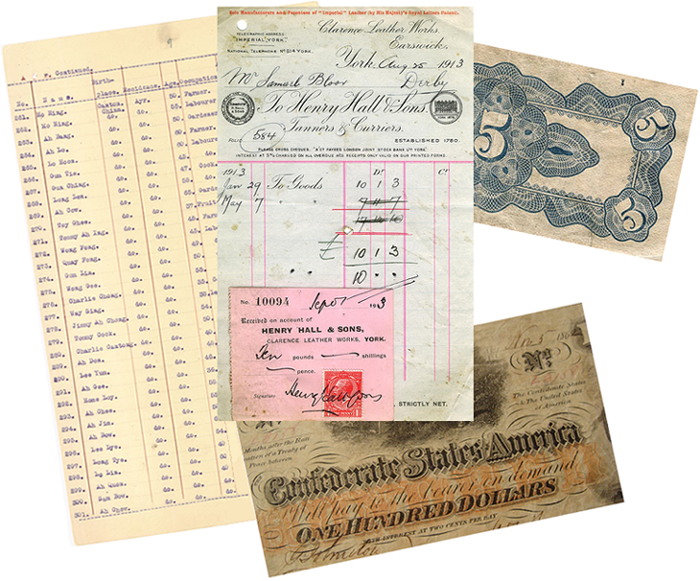 One of the greatest things I've enjoyed about blogging is discovering what wonderful business talent ladies have out there. Personally, I really don't enjoy working for someone else and dream of the day I'll be able to quit my day job (I think I mentioned it in a previous post, but if not I work at Borders Books & Café). No co-workers, no silly rules, cranky customers, no rejected time off! So if that's your dream, too, I figure I can give you a few tips I've learned so far on this journey to help you along as well! But first I'm going to share what two successful ladies had to say about the subject (who you probably have already heard of!) They were both super sweet and I really think the world of them for taking some time to answer my questions! I interviewed
Rhiannon
of
Liebemarlene
and
Anja
of
Clever Nettle
. Check out their wise words!
1. When did you start selling things online?
Rhiannon: I first started selling things on Etsy in 2006, I think , sort of just to get rid of some of the old dresses I had around that didn't really fit me or look good on me. I never thought I co
uld making a living off of it, and I just got excited whenever I'd actually sell something!


Anja: I've been selling things online ever since I was in high school. Right before and after I graduated (in 2001) I was selling commissioned drawings to a girl in Minnesota, and one time I even sold a magazine ad for the tv show Trading Spaces on ebay for ten bucks! Who would buy that? It was pretty weird. I started on Etsy in 2005 and left Ebay behind not too long after that.
2. Rhiannon, what kind of jobs did you hold before opening your own online store?
Rhiannon: Oh, not-great ones. Different secretary jobs, and a job at a sort-of orphanage taking care of kids, and I loved the kids, but I had to be an authoritarian with them, which I was awful at. The only thing I was good at was teaching them how to knit.
3. Anja, is Clever Nettle your full time job? (I knew it was Rhiannon's ;D)
Anja: Yes, and it has been since November of 2007 when I was happily fired from my last job at a cookie store. At first I thought about trying to get a part-time job in addition to selling on etsy, but things have progressed and my business has grown enough that I don't need an extra
job, nor would I have time for one. Vintage has been taking up most of my time but I want to start working more on art too.
4. Rhiannon, what do you think are the advantages and disadvantages of Ebay and Etsy?
Rhiannon: I've sold on both and I probably prefer Ebay, if only because I'm used to it. I like that an Ebay store can be customized . . . As a whole, Etsy looks nicer, but it's harder to give an Etsy shop its own individual look, but you can load your Ebay shop up with all sorts of HTML. Etsy is nice because it just looks more streamlined and organized.
5. Rhiannon, about how long was it before you were successful enough to work for yourself?
Rhiannon: I was working at a part-time job, selling vintage clothing on Ebay on the side for about 4 months before I decided to drop the job and do Ebay full-time.
6. Any advice on how to market your business?
Rhiannon: I think the very best thing you can do is set up a blog--you'll be able to give customers a better idea of who you are and what kinds of things you sell, and it's probably the best marketing tool as well. Advertising on other blogs and in online magazines seems to work well too though I've never done it myself. But I've seen brand new Etsy shops explode in
popularity after just one or two well-placed ads.
Anja: I don't know a lot about marketing, but I always try to be conscious of the line between putting your business out there respectably and annoying people with constant reminders that you have a shop. I've had online journals for a really long time so starting a blog was an easy step to take, and I think that blogging (and being linked from other blogs that I like) has been the best way of marketing my shop without really having to try very hard or go overboard with promotions. The internet is big and once you find your online crew things sort of fall into plac
e. The vintage blogging community is just awesome! I think we support each other in a cool way, I'm always happy to see photos of the dresses I've sold in outfit photos on someone else's blog, and I love to show off what I buy from my favorite etsy shops too, which in turn hopefully helps them sell more too!
7. What do you think are some of the most important things to do when you start selling?
Rhiannon: I think it's best to build up an online shop and fill it with the sorts of things you like best, rather than what you think will be good sellers. And find a way to display the things yo
u sell in a way that stands out from the others . . .
Anja: I think it's important to really sit down and think about what you want your shop to be. If you can start with a clear, cohesive plan (what will my photos look like? what will I sell? what will my shop name be? how can I be different than other shops?), you'll be doing yourself a lot of favors. I didn't really think about that stuff when I started my vintage shop on etsy, but I've learned a lot and am working backwards from mismatched clutter into a neat, tidy shop.
8. Any last bits of advice?
Rhiannon: I guess, to only get into the business if it's something you really love and will ha
ve fun with! It's a lot of work, and there are definitely boring, everyday job aspects to it, but if you love hunting down vintage (or making things to sell on Etsy) then it will be worth it.
Anja: Make sure you are starting a shop based on a true love or interest, because that love is what will keep you going when you're feeling worn out. My brain spends a ridiculous amount
of time thinking about vintage clothing and if I didn't love it so much, I'd probably be feeling just as crazy as I used to at the "real" jobs that I hated. Also, set little goals and develop tricks that you can use to keep yourself motivated and on task, because there's no one around else to tell you that maybe it's time to wrap up packages instead of watching the newest episode of Australia
's Next Top Model, haha.
A few additional tips from my personal experience:
1. Always buy delivery confirmation. Just trust me!
2. When selling on Etsy and you're having a sale, send a few messages to people who have added you to their favorites letting them know.
3. Do start a blog. And comment on others! But try to refrain from being pushy about having them visit or link to you. Just leave honest, thoughtful comments where you think they're deserved! And try to comment back, it's always very appreciated.
4. Join social networking sites. This is something I've been working on lately. I sort of hate Facebook and Myspace, but I did join
Twitter
today! Try Flickr, Livejournal communities, Weardrobe, Chictopia, Lookbook, Modepass, the list goes on…
5. Post pictures. An all-text blog is really just not as appealing.
6. Use photoshop or another editing program. I don't do anything terribly complicated, but it's good for simple things like adjusting image size or sharpening, etc! If you can keep a secret, I downloaded mine at
Isohunt.com
:P But if you don't want to fool with any of that, consider paying someone who can! Aya of
Strawberry Koi
did my header and she's very reasonable!
7. List often. I struggle with this one myself!
That's all I can think of for now, but I hope this helps anyone thinking about starting an online shop. Good luck, gals!