When I think of vintage style, one of the first elements that comes to mind is a red lip. It's considered a classic, and I think it's here to stay! And trust me, I have spent a fair amount of time annoying sales girls as I try to choose the perfect shade. I am a picky person in general, and lipsticks are no exception. I prefer smooth, matte shades in just about all areas of beauty and really can't get into sparkly or pearl finish products. I was just telling my friend the other day how drugstore cosmetic shopping would be so much easier if they only listed the type of finish!
You might think all reds are the same, but ah! Apparently it isn't so. There's your coral red, blue tone red, yellow tone, ones that wear more brownish - it can be a confusing thing! And well, sorry to disappoint, but I don't think I've found my perfect shade yet. Truth be told, a bold lip makes me pretty self-conscious! Someone told me once to wear it around the house for awhile to get comfortable, and even though I feel silly, I may just try that.
Part of my search includes of course, scouring flickr and bloggy folk. And boy, did I find some lovely ones! I even found out what color/brand they are so that perhaps you might do some trying out yourself if you're on the hunt like me!
Solanah
- Chanel Red Velvet (or she suggests her cheaper alternative too, Revlon Really Red!)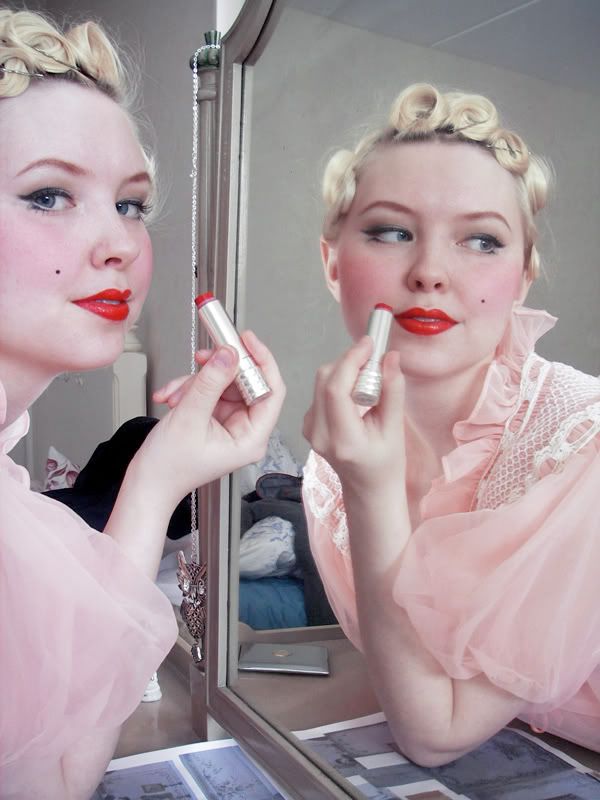 Johanna
- Flamenco by Clinique (discontinued, but you can find it on Ebay!)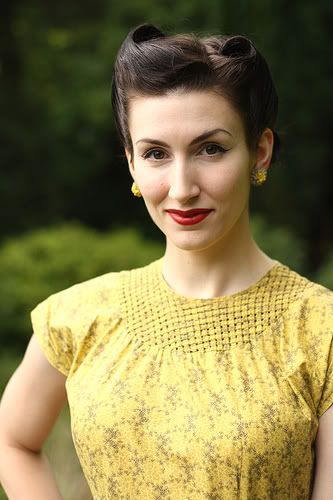 Diary of a Vintage Girl
- MAC Viva Glam I
Piksi
- A combination of MAC Russian Red and So Chaud.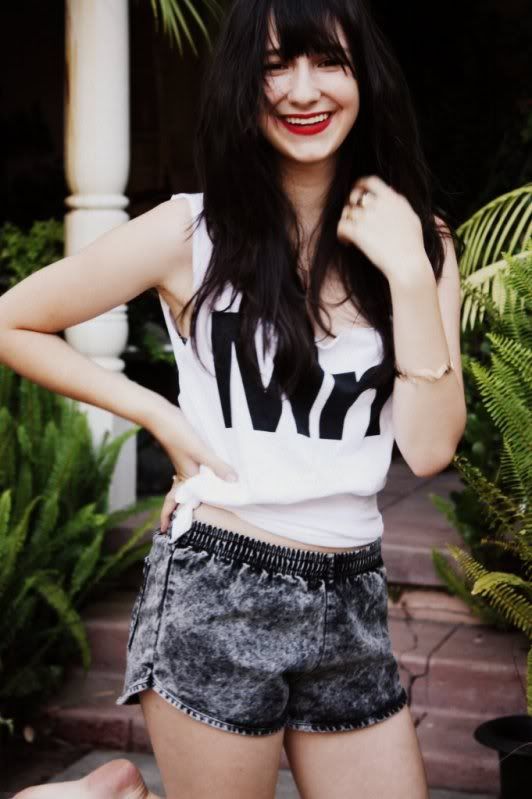 The Stylish Wanderer
- MAC Ruby Woo
Super Kawaii Mama
- Boots No. 7 Moulin Rouge
When it comes to beauty products, I spend a lot of time researching beforehand, and one place I always check out is
Makeup Alley
. Not only does it have tons of awesome reviews, but you can actually swap on there, too! (And yes, I do! If you're worried about sanitation issues, just use alcohol for lipsticks, baby shampoo for brushes, etc. A lot of ladies even swap brand new sealed stuff.) You can find me on there as "starry9oclocksky" if you wanna trade :)! Oh! And if you're looking for swatches, check out
Karla Sugar
.
Anyway, I've already tried most of the MAC shades above (though I do love other MAC lipsticks! Like High Tea & Touch), and I'm way too poor for Chanel, so I guess I'll just have to keep on keepin' on. Back to the drawing board!
P.S. Thanks a million to all the pretty ladies I bothered about their lipstick color :D!