First is Norwegian blogger,
Muija
! I found her on Flickr and was thrilled to find out she had a blog! Her style is so put together, for one thing. I also really admire her color combinations (red and black being a signature for her!), like that first one, I never would have thought of that! Her style is kind of quirky with fun pin-up influences.
There's actually a movie character she reminds me of, too!
Enid
of
Ghost World
, anyone? I love that her hair style (love the Bettie Paige bangs!), glasses, and red lips are her trademark. As for how she's influenced me, I'm really excited to try out solid colors. Most of my dresses and skirts are floral or patterned. I may even dig in my closet tonight to try to come up with something!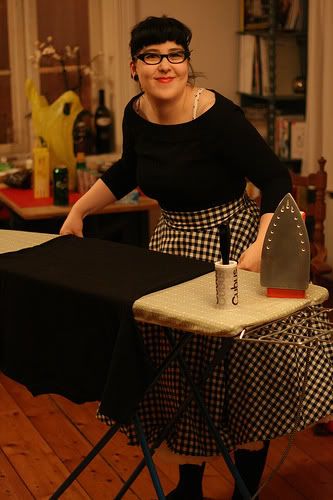 Up until now, I've also kind of shied away from the Rockabilly look. But since she "rocks" (ha ha :P) the look so well, I might change my mind about that, too!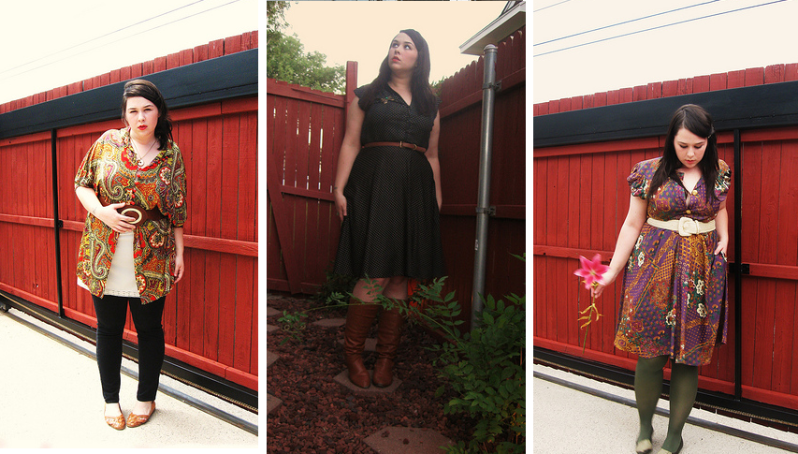 "Mamushka" Marie, of course! Who I found on Flickr as well, but also has an awesome
blog
. She's a thrift addict like me! This girl has a serious knack for prints and accessories. Her dresses look like they're from a high end boutique, I'm amazed that she picked them up second hand (lucky girl!). Sometimes I skip belts/jewelry because I'm afraid of looking gawdy, but her photos make me want to go out and stock up!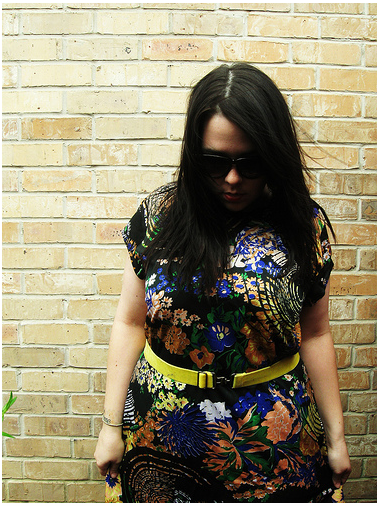 I also think her looks are really innovative. Specifically I love that she used a slip under the dress in the first photo. Her body shape seems really similar to mine too (is that weird to say??), so much so I gathered up some courage and asked her to do a dress swap! I have a bunch of plus dresses either of mine that I never got around to wearing or are going into the store. I'm so excited to pick one I think she'd like!
But that's a whole other story! :)