So sorry to have disappeared for awhile there! But, good news! I quit the job I hated and now I'm looking for a new one, and thus more time for blogging and school and such :D. So basically, I have a million ideas for new posts. The first thing I wanted to do was show you two outfits I've worn while I was away :)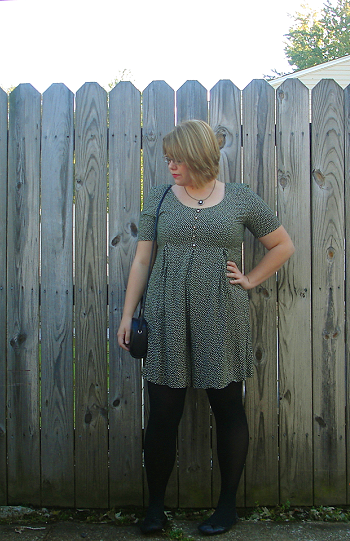 Romper: Traded with Claire of
Mamush
ka Marie
. THANK YOU, I adore this :D!
Tights: Walmart...maybe?
Ballet flats: Some department store, years ago.
Little black bag: Thrifted
Cameo necklace: Gift from
Bettie
a few years ago.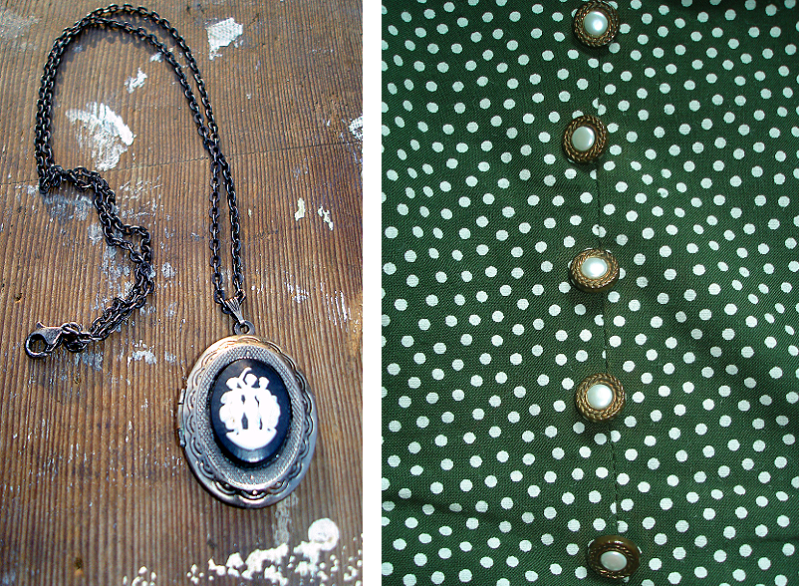 I wore this a few weeks ago to visit Bettie in Akron and drink beer and play charades all night. Fun!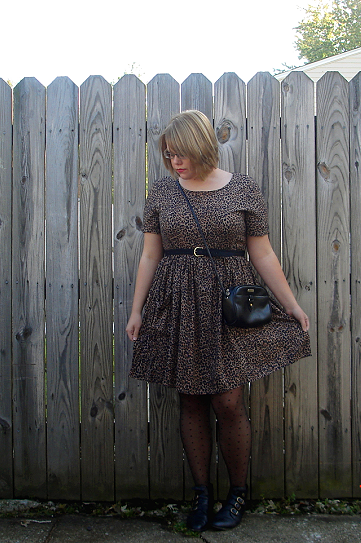 Leopard dress: Thrifted
Dotted tights: Nordstrom's (they have these in plus size for $10 there!)
Buckle booties: Thrifted
Little black bag: Liz Claiborne, thrifted
Black cloth belt: Thrifted
One of my favorite outfits ever I think! I wore this last weekend to Columbus to see Gil Mantera's Party Dream.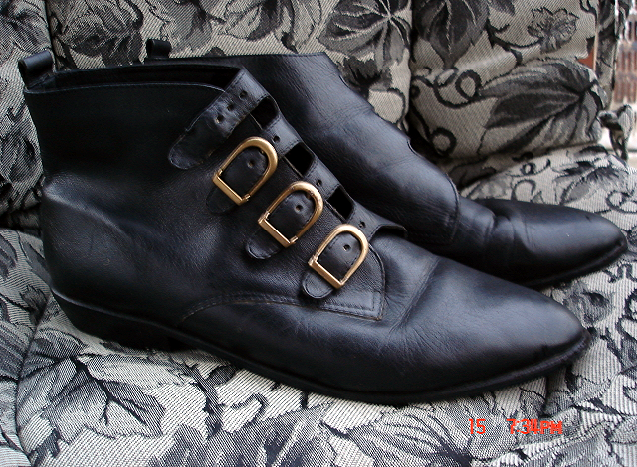 I'm actually pretty obsessed with these boots, I wear them with 90% of my outfits these days. They're super comfy, too! I also wore a black cardigan with both of these that isn't pictured. It's pretty chilly these days so I think I'm in the market for a new black coat, too!
Anyway, I hope everyone is doing well :). Things to come: Etsy seller giveaway, the shop update I keep putting off, recent finds, two new outfits, and more!
P.S. I don't know if you can tell, but I've also found a nice red lipstick I was
looking so hard
for. It's a nice soft, non-scary red by MAC called Hot Tahiti. I'm so happy to have found the
dotted tights
in my size, too :)!