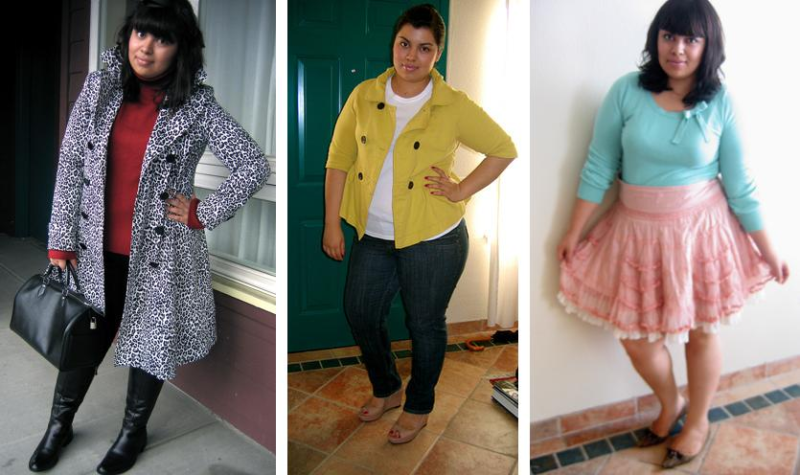 First up is J of
Fatshionable
, a Californian blogger on her way to becoming a lawyer. What a classy gal! Her style is absolutely polished and classic. One of her trademarks is mixing the super feminine with tougher pieces, like ruffles and leather, which I LOVE. She seems to invest in high quality items, so seeing her outfits (especially the shoes!) are the things of my shopping fantasies!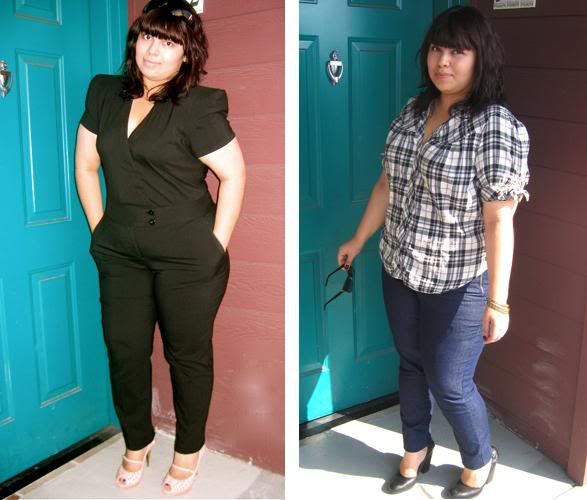 She really knows how to flatter her figure, too! Even if you aren't plus-sized, every girl has some feature that isn't the easiest to dress. But her taste and eye for shapes and styles is really just impeccable. I love that she doesn't use too many prints, and instead opts for nice fabrics and texture details. Even her makeup is amazing, she always looks so natural and fresh! And seriously, I want every single pair of shoes she owns! :)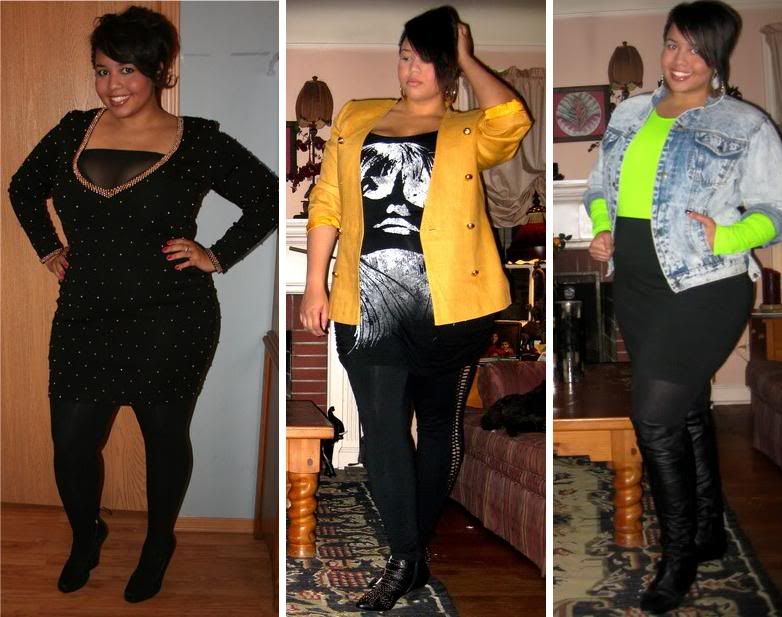 Next is someone you could might call a fat fashion super hero! Gabi of
Young, Fat, and Fabulous
was one of the first plus size blogs I ever encountered, so she's really had a hand in my blog as far as the confidence it takes to put your outfit photos out there. She's got a great edge to her personal style, which lately is something I've been really inspired by, too! She always adds great rock 'n' roll vibes to her outfits, so they're always current and fashion-forward. I love that she always tries out recent trends, and in fact, she always interprets them so well, I don't think I could ever look back on her photos and find them dated!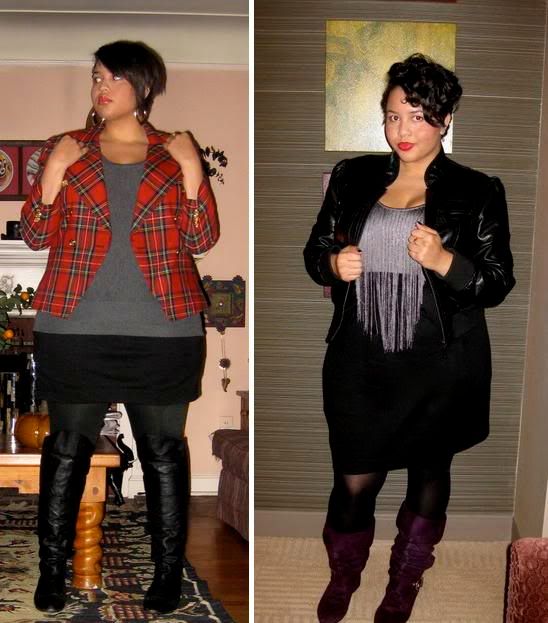 She's also very adventerous with layers and accessories too, which I know a lot of people find difficult. Not to mention her hair styles! She's done so many drastic things, but I really love each and every one, I can't even pick a favorite!