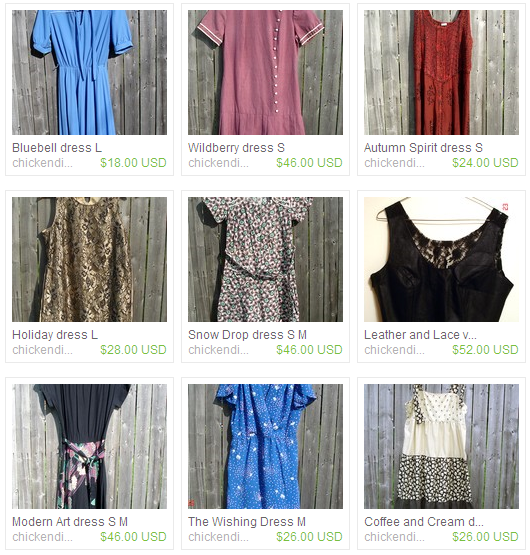 Another batch of things for the shop, mostly dresses. I went thrifting for a minute after school today and I'm kicking myself for not bringing my camera! It's just a Salvos but I had been wanting to review it for awhile now, and I don't go to this one very often because it's a bit out of my way.
I found one thing for me and one for the store, so I'm pretty happy :D! In fact if I have enough time I'll try to show it off in a post tomorrow! Two outfits, actually.
Anyway, just wanted to pop in and show you the new wares, back to our regularly scheduled programming tomorrow!