Here's another outfit I wore last week. The guys who sit behind me in one of my classes declared a "suit day," and after confessing that even though I'm a 22 year old grown woman and I still don't have a proper basic suit, they changed it to just dress up day. So I thought, hell, why not :P! I just realized my eyes are closed in this photo, oops...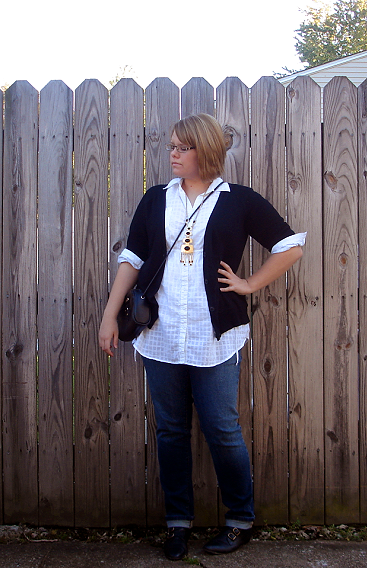 Jeans: Dickies, from Torrid
Black cardigan: Kohl's
Oversize white shirt: Faith21 (I bought this in 2X because my woven stuff ALWAYS shrinks, plus I wanted it to be baggy/long to possibly wear with leggings?)
What I've been referring to as the "temple necklace": Forever21
Liz Claiborne bag: Thrifted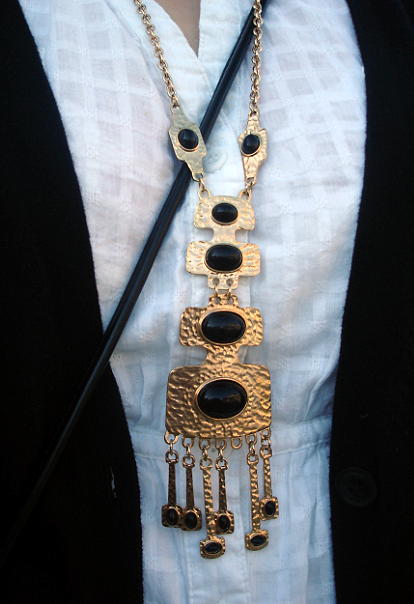 The next outfit is more of a work in progress...Help me decide how to finish it? :D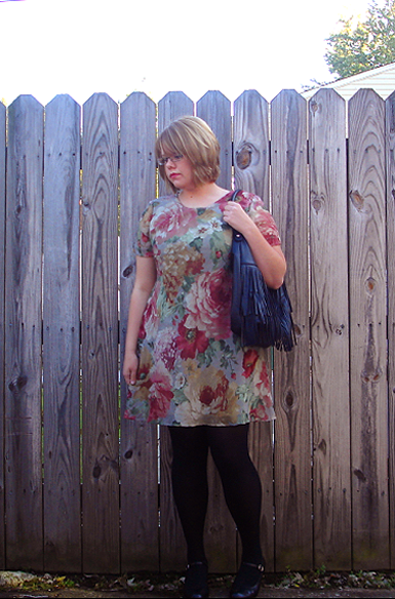 Dress: Thrifted
Tights: Walmart, I think.
Heels: Thrifted
Fringe bag of my dreams: H&M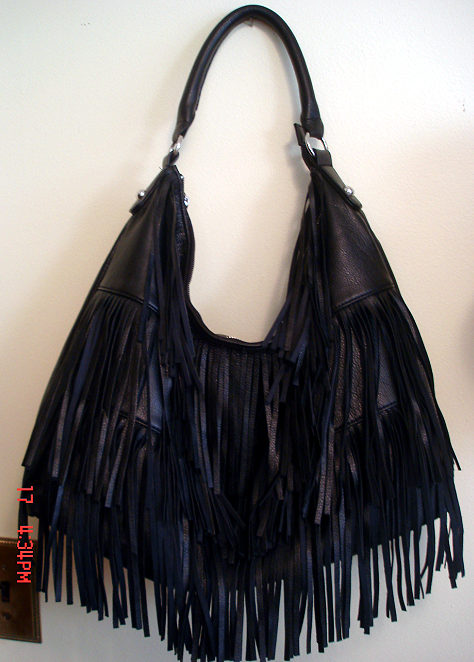 SO...this dress. I actually love it, but it DOES border on matronly/drapes you had in 1985. I think this outfit is O.K. by itself, but I'm thinking about adding a fur vest to give it some more youthful vibes. Like this one: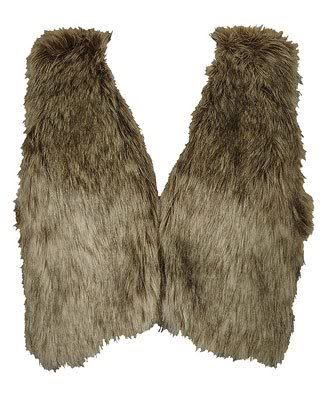 Forever21
, $24.80. (They have EVERYTHING, don't they?)
Yay, nay? Any other suggestions...???
P.S. I actually wear jeans 95% of the time when I'm at school and such, so it's weird that they don't show up here more often! I think I'm going to do more of an "everyday/super casual" post sometime this week if you're curious, so stay tuned!