I wasn't sure if I was going to continue doing these kinds of posts because of the controversy over the
last one
. To clear things up: Fabulous fat ladies WILL continue to be featured here. I am fat :D. Like many other women, I have found it difficult to embrace my body over the years. Recently, I have slowly become more and more aware of the fact that bodies come in all shapes and sizes and can be, and truly are beautiful - EVEN mine!
The gals posted here are a tribute to or celebration of that idea. As I said
the first time
, I will spare you the lecture about the unenlightened society we live in. However, I'm sure you already know... unrealistic beauty expectations and shallow messages in the fashion industry are no secret. To put it as simply as possible, the point of this post is to facilitate change. If you do not enjoy this post - please skip it! But for those who have enjoyed it in the past, thanks for your support, I really appreciate it :)!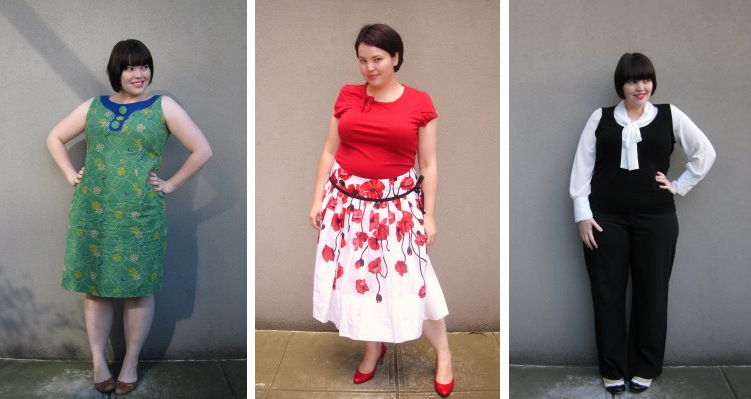 First up is Lilli, from
Frocks and Frou Frou
. This girl is absolutely radiant. Her clothes fit like a glove. Plus I love all the funny little details, like quirky owl pins, red boots, and Chihuahua mary janes! Her style is classy, yet still remains whimsical. I also love her uses of color, wide belts, cardigans and ruffles/bows!
It's probably also largely due to her 100 watt smile, but she just seems so approachable. There seems to be such a comfortableness about the WAY she wears her clothes. Her style is so consistent, as if she has figured out what she likes and feels wonderful in, and then owns it with pride, outfit after outfit. I don't think that's easy to do!
And seriously, that is the cutest haircut ever. Don't even lie! At least a few of you are going to take her picture to the hairdresser, aren't you :P?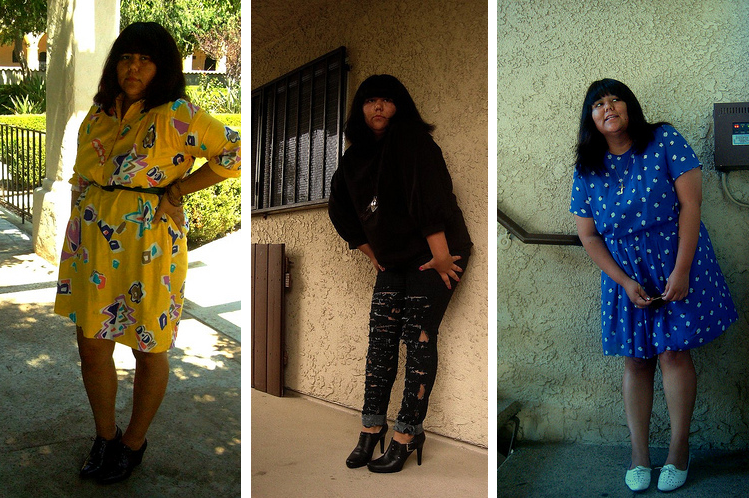 And of course, another well-known lady: Maria of
Corazones Rojos
! So, talk about versatility. She looks just as fabulous in those girly day dresses as she does the edgy, destroyed numbers. Personally, I think the '80s is a very difficult era to draw inspiration from, and she does it wonderfully. I love the bright colors and bold prints she chooses. Her style is cool, inventive, yet always perfectly feminine and flattering.
One of my other favorite things about her outfits is the way she mixes patterns and prints. There is a fine line between a hugely creative outfit with patterns that compliment each other, and just a plain mess. Honestly, I don't think I've graduated to that level yet haha. But some day!
Red nails, lime green pants, jean jacket? Yes, please!
Looking for the perfect piece of jewelry to top off your outfit
flawlessly. Bank account low? Before you freak out, log on and find chic
jewelry and
loose diamonds
for
extremely affordable prices.