I came across a
blog
a few days ago where a gal was taking a road trip, visiting several thrift shops along the way and rating them. What a brilliant idea!! So I thought I would rate my local(ish) shops in case anyone is ever in the area :) Thank you for the link,
Leilani and Jade
! (Speaking of thrift, WOW, check out their blog!)
Salvation Army on Heisley Road in Mentor, OH.
Service: The employees are kind of grumpy, but they don't give you too much trouble. One of the gals is particularly nice and we have a little chat whenever I see her. The manager is kind of scary. While perusing the racks, I constantly hear her bossing people around.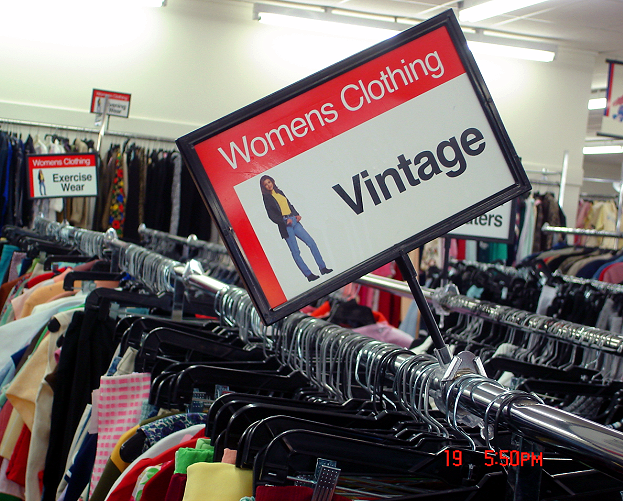 Selection: I seem to find at least one thing whenever I go here! They also don't usually have any of those chain store cast offs either, which is amazing. I have even found a gem or two amongst the polyester madness they call the vintage section. In general, they have a LOT of stuff and bring in new things often.
Price: Sometimes they can be expensive. I saw a dress there yesterday for $12.99, BUT I s'pose it
was
new with tags. I don't seem to find a ton of things at once, so I actually don't mind very much. It also makes me more selective, which usually turns out to be a good thing. However, most everything is half off in Wednesdays. But if you go that day, expect long lines and crowds.
Organization: ...is decent. The clothes are arranged by color, which seems to work out okay. It seems to be easier to keep than size order, but I actually would prefer it that way. For the smaller lady this might not be such a problem though. Usually the store is kept clean, I almost always see someone mopping or sweeping. And the bathroom is decent, too!
Overall: 8/10. One of the best I've found! Only 10 minutes away, too :)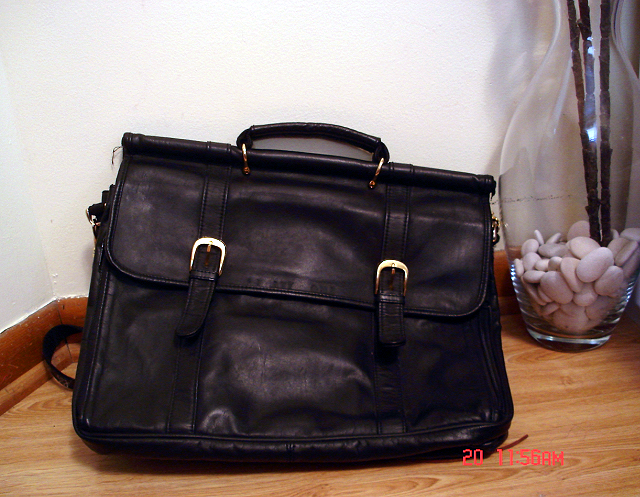 Here's what I found this time! I love these leather messenger/briefcase bags. I actually have another one in caramel that I found quite some time ago. I've been saving them for the laptop I'm hoping to go halves on with my parents for my birthday in October :)!