My
best friend
is kind of obsessed with shoes (and yes, that is a link to her new blog - do visit!). She has millions. Gets really excited about them and whatnot (what? You do :P!). I realized...me, not so much. I have a tendency to never splurge on them. In fact, I can be rather cheap! And I can't help but be practical! I'm a flats/sneaker/boots kind of gal I guess. Heels? No thanks. In fact, I kind of look on them more as art - something to be admired, but actually
worn...
? Here are some of my recent favorites from my closet: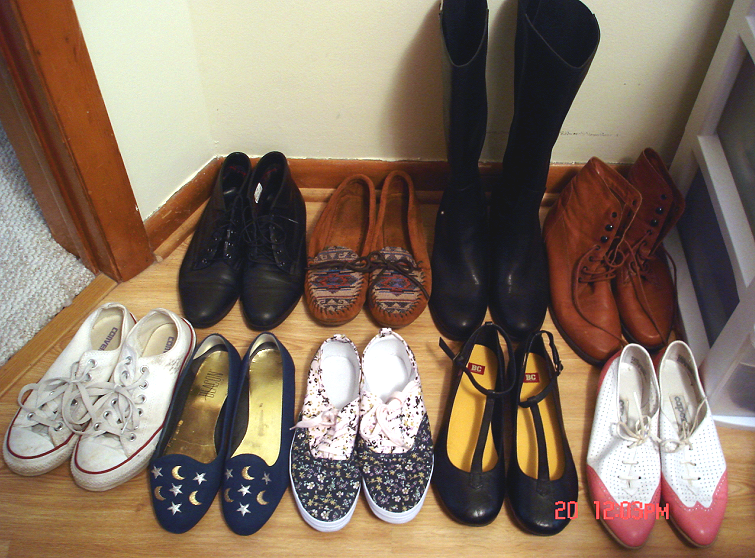 (Left to right) Top row: Thrifted, Minnetonkas via Zappos, Target, thrifted.
Bottom row: Some mall store, thrifted, H&M, BC Footwear via Zappos, thrifted.
So I gave the whole "buy shoes that cost more than $20" thing a whirl (the black t-straps and Minnetonka mocs, most recently)...and I am officially in a shoe phase (in case you missed what I was hinting at: it's all Bettie's fault!). Over the last few paychecks I have actually bought myself a few decent pairs of shoes. And now I need more. Haha. Which is where you come in, friends! Which ones should join my little shoe family next?
1.
BC Footwear Stormy Weather Leather Jazz Ankle Boot
,
$69.95
2. Kimchi & Blue Heeled Oxford, $58.00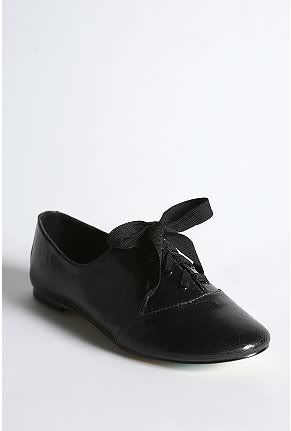 3. Deena & Ozzy for UO Essential Heel, $48.00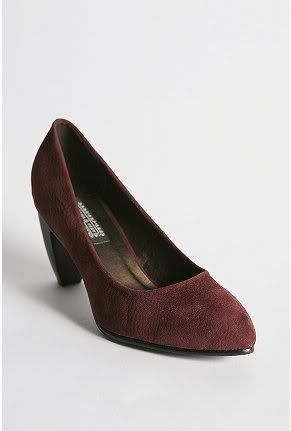 4. BC Footwear Carpool Fringe Flat, $39.95.