A few folks have asked me where the name Chicken Dinner Candybar came from, so I thought I'd answer here just in case anyone was curious :)!
"Chicken Dinner" was the name of a real candy bar that was produced in the early '20s by Sperry Candy, a company based out of Milwaukee, Wisconsin. The unusual name was meant to echo the feeling of well-being and prosperity associated with "a chicken in every pot"—a slogan that went back to Henry IV of France and which would be revived for the 1928 Republican campaign. And it was pretty popular, too! It stayed in production for nearly 40 years before being discontinued in the 1960's.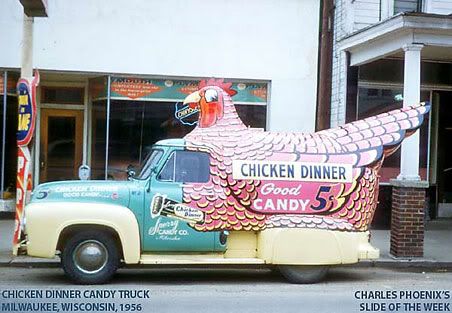 They even had a Chicken Dinner truck! No doubt inspired by the Oscar Meyer wiener mobile. As for the actual taste, it was supposedly some sort of chocolate nut roll.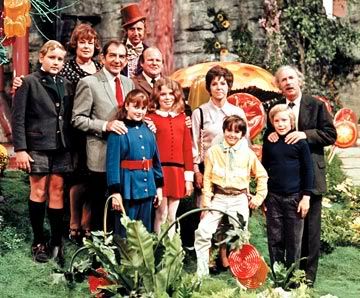 I guess I chose it as a name for this blog and my Etsy store is because well, first of all I think the name is kind of catchy! It's a little long, but it's got a little ring to it :) Plus I think the whole approach to selling the Sperry Candy creation is kind of hilarious! Makes me think of the fictional "3 course gum" in Willy Wonka! Chicken, mashed potatoes, and green beans all crammed into a neat little rectangle...haha.
I thought of more serious or "prettier" names (I was convinced I was going to use the names "Classic Energy Vintage" or "The Festooned Macaroon" but thankfully was convinced they didn't sound quite right :P!) But basically I thought it was lighthearted and fun and just fit somehow :D
Sources:
Here
,
here
, and
here
.